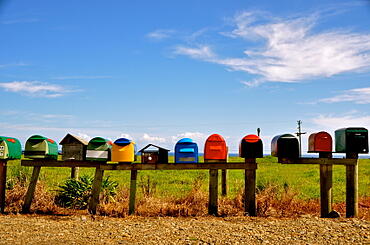 Earlier this week, the United States Postal Service confirmed a long-rumored plan to introduce a new delivery schedule that will eliminate Saturday mail delivery for everything but packages.
For companies that rely on the USPS to send billing statements to customers, that's a really big change. And one that might have some far-reaching effects on balance sheet health.
Any change that adds days to accounts receivables metrics or increases bad debt influences organizational profitability. It disrupts your ability to pay vendors, reward employees and reinvest in your business.
And the simple math of the changeover – one less delivery day per week, four less per month, 60 per year – likely means that at least an incremental increase in A/R is on the horizon.
Worse yet: this isn't a schedule switch that's years away. The start date is August 1st. Less than six months away.
Okay, enough with the doom and gloom. This announcement might not seem so on the surface, but it looks like a bad news good/news scenario from where I'm sitting.
For one: the continued popularity of online billing and payment channels helps to take some of the sting out of the announcement. According to the 2011 Fiserv Billing Household Study, only 23% of all bill payments are made by check. While online payments have grown to an impressive 50% of total payments.
Second: the USPS followed up the announcement by discussing long-range plans for a sophisticated dynamic routing system – similar to the kind used by private carriers like FedEx and UPS – that would provide faster, more efficient mailing and new value-add services like same-day delivery.
And finally, despite the looming August kick-off date, you still have plenty of time to evaluate your statement processing approach for ways to offset the new mandate's shorter delivery schedule.
Let's kickoff the process by taking a look at some of the areas you might want to start with on your search for more statement processing speed.
1). Get Guaranteed Turnaround
With the USPS removing a delivery day each week, it's imperative that the rest of your print and mail program is firing on all cylinders. Fortunately, today's best-class statement processing programs are built for speed. Recent technological breakthroughs – including variable printing, dynamic forms and advanced presorting software – have helped make one-business-day project turnaround an industry standard. Demand it from your statement processing company (or challenge your internal systems to meet the mark of the highest-performing outsource vendors). And get it in writing, in your Service Agreement, so that it's a solid benchmark – not a hopeful suggestion.
2). Measure Your Process
Keep your statement processing company's feet to the fire on their turnaround guarantee. Best-class providers have the tools at their disposal to both keep you in the loop on job status and provide a verifiable confirmation of project delivery. Those include:
• Email confirmation of file receipt – including a file record count to prevent any potential surprises.
• Access to a PDF pre-print copy of your entire statement file for you to review.
• A digital time stamp - from the production floor – that verifies the exact date and time your file is processed.
• Documentation from the USPS that provides a postal recap and mail-drop summary.
3). Use Best-Practice Address Cleansing
Return mail is already a major revenue cycle roadblock. It increases A/R days, bad debt and collection costs. And with a newly condensed mailing schedule, it's sure to be an even greater burden on your bottom line. Not only will the original statement mailing take longer to arrive, but so will undeliverable mail returns and re-mailings. Now more than ever, it pays to get send information right the first time. Get squeaky-clean addresses with best-practice tools like:
• USPS NCOALink address cleansing that pre-qualifies customer send data prior to mailing.
• Coding Accuracy Support System (CASS) mailing list validation that confirms customer address deliverability
• Address Element Correction (AEC) that reduces address mistakes and formatting issues.
• Intelligent Mail Barcodes that provides door-to-door piece tracking throughout the delivery process.
4). And a Clean, Clear Statement Design
I've talked a lot on this blog about the financial benefits provided by simple, efficient statement design. No really, a lot. But – with this latest threat to revenue cycle speed still fresh – it seems like a perfect time to reiterate: good design is one of the key components of any successful statement processing program. Statements that are customized, easy-to-understand and use color effectively are proven to accelerate payment, improve cash flow and reduce bad debt. The reason is simple: customers that don't have questions about your billing are more likely to pay promptly – and less likely to lean on your service staff for answers.
5). Invest in Online Billing and Payment
The USPS's delivery change alone should be enough to convince EBPP fence-sitters that it's past time to take the online billing and payment plunge. As the Fiserv study cited above suggests, more and more Americans are making the move to online billing and payment each year. In other words, the tipping point is near. And that's a very good thing for billers. EBPP applications help:
• Speed statement delivery (by eliminating time in the mailstream entirely) and payment (through simple online payment tools and fast processing and posting).
• Lower collections costs by eliminating paper, processing and postage overhead.
• Reduce support calls by giving customers a convenient, trackable, 24/7 online alternative.
• Give customers a progressive payment option - loaded with value-added tools – that enables them to manage the billing and payment process on their own time and terms.
There's no getting around it: the USPS mail delivery schedule will be a clear challenge to print and mail billers. A cutback in a key resource is bound to have consequences, after all.
But it's also an opportunity for improvement. My advice: meet the change head-on by taking a peek under the hood of your statement processing program to identify areas that are ripe for change.
And stay on the lookout for tools and strategies that can help you deliver faster, communicate better and simplify payment for your customers – like the best practices profiled in our free customer billing whitepaper, The Five Habits of Highly Effective Statement Processing Solutions.
What strategies will you implement to meet the upcoming USPS delivery schedule change?