More Revenue. Faster.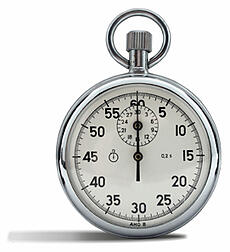 Late payments, patient billing support calls, statement delivery snafus: if you're like most healthcare providers, you're probably facing at least a few issues like these.
That's where Elite can help. We offer statement processing tools that help healthcare providers accelerate revenue collection without increasing costs. How do we do it? With:
• Clean, clear, customized statements that enhance and accelerate balance payment.
• Address cleansing that speeds delivery and reduces return mail.
• Postal presorting that reduces statement delivery costs.
• Fast, quality-focused statement production that ensures billing is error-free and in the mailstream one business day after file receipt.
And that's just the start.
If you'd like to learn more about how we build fast into each and every part of our clients' patient billing platforms, simply fill in the response form on this page to schedule a meeting with a knowledgeable and experienced patient financial consultant today.
Terms & Conditions: Offer expires October 1, 2013. Only participants that meet or teleconference with an Elite consultant will apply for gift card reward. Meeting participants must have signed up through this Elite Starbucks reward landing page to be eligible. Limit one gift card per person. Meeting must take place within 30 days of submission. Gift card will be mailed to participant within 30 days of meeting.